AT&SF Class 5001 Sanders
The next step in the 2-10-4 saga is to fabricate and install sander pipes to the drivers. There were 5 pipes on each side of the engine. The first three of them came down just in front of the first three drivers. The fourth was positioned just behind the third driver, and the fifth was just behind the fifth driver. The last two were obviously for reverse moves. Note that the fourth driver had no sander pipe to it. It got second hand sand from the others. The front sander pipe was outfitted with a wide nozzle, while all the others were just a straight pipe. Since the lead driver set had a lateral motion device on it, I am assuming the wide nozzle was used to cover the rail regardless of how much deflection there was. The SP used a different tactic. They had an arm on the front pipe riding on the back of the driver to physically deflect the front pipe in curves. Just an example of how different RRs attacked the same problem.
There are 7 photos attached showing how I constructed the sander pipes.
sanders 1 ⤵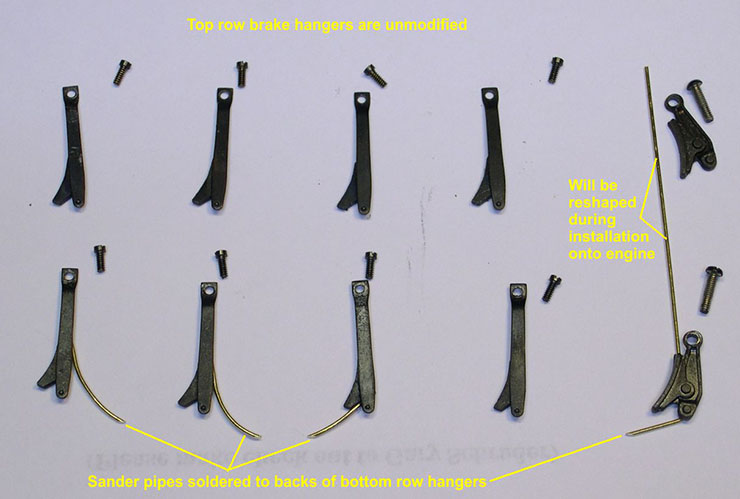 sanders 2 ⤵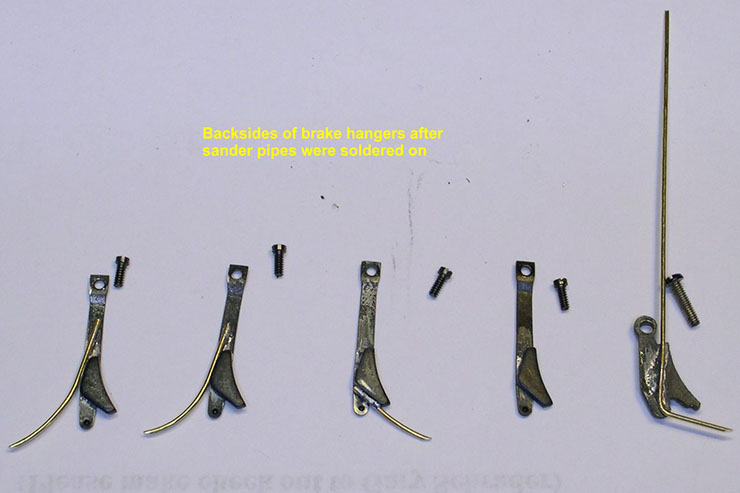 sanders 3 ⤵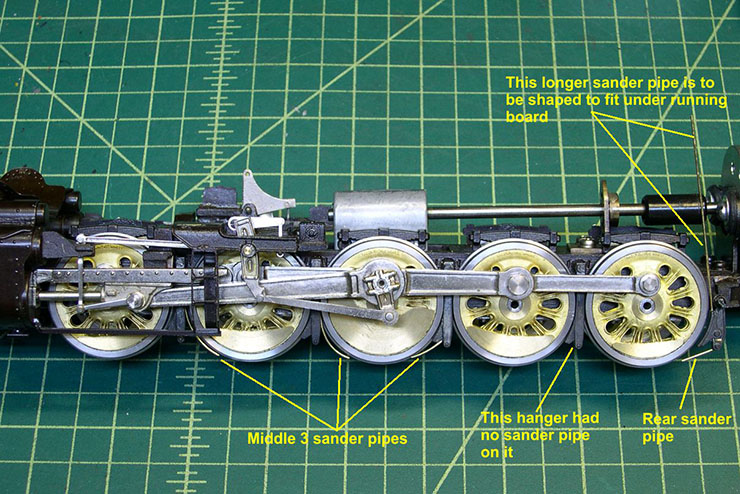 sanders 4 ⤵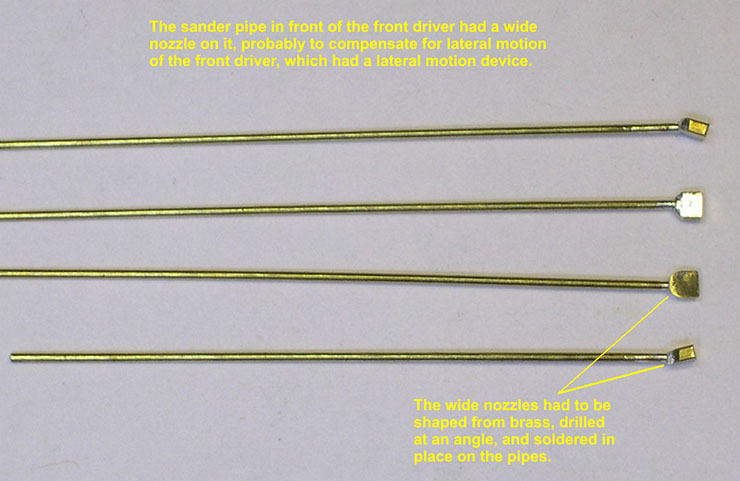 sanders 5 ⤵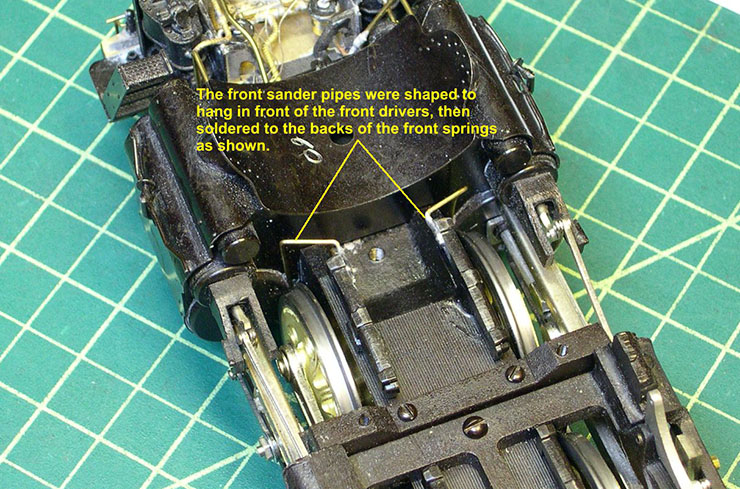 sanders 6 ⤵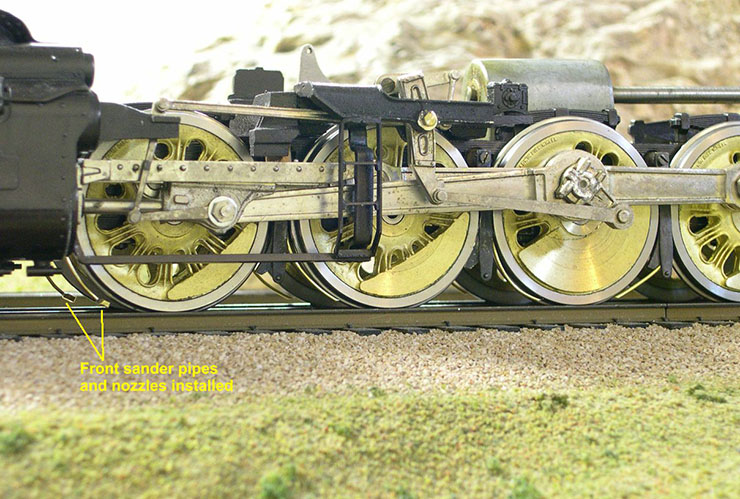 sanders 7 ⤵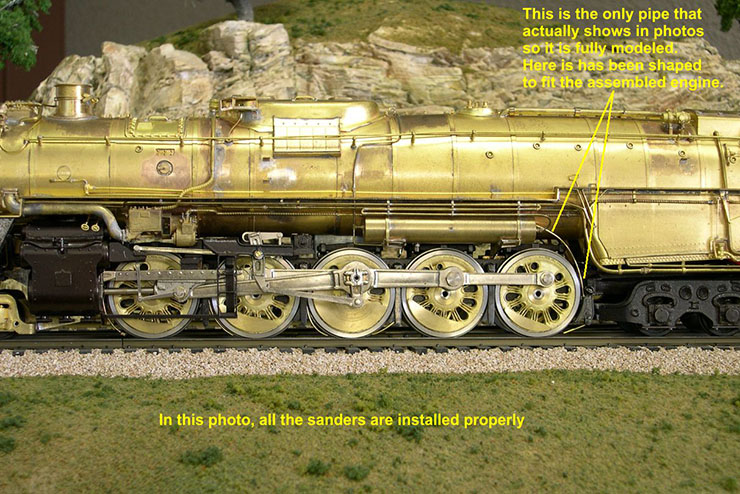 That's a LOT of pipes when you take into account I am doing two engines at once.