Erik Weeks – Day 1 of Build

I am going to paint and letter an Atlas C&O  U23-B, into a Maine Central U23-B.  While also adding Railpro control and sound system.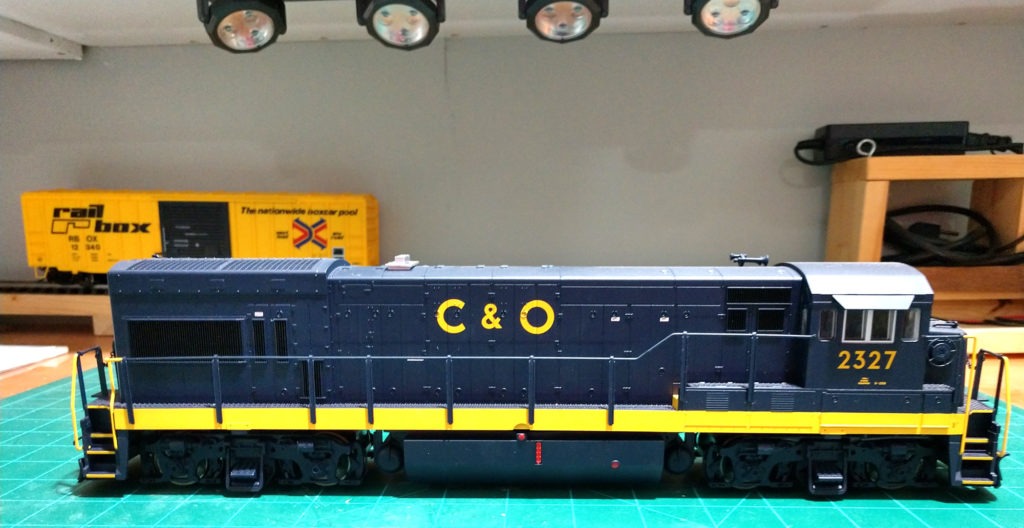 Day 2 of Build
Here is picture of the loco disassembled and the first coat of paint.
MEC 403,
Atlas O, U23-B, 2 rail.
Tru-color,  harvest yellow 103-2.
Model Master,  flat black 37038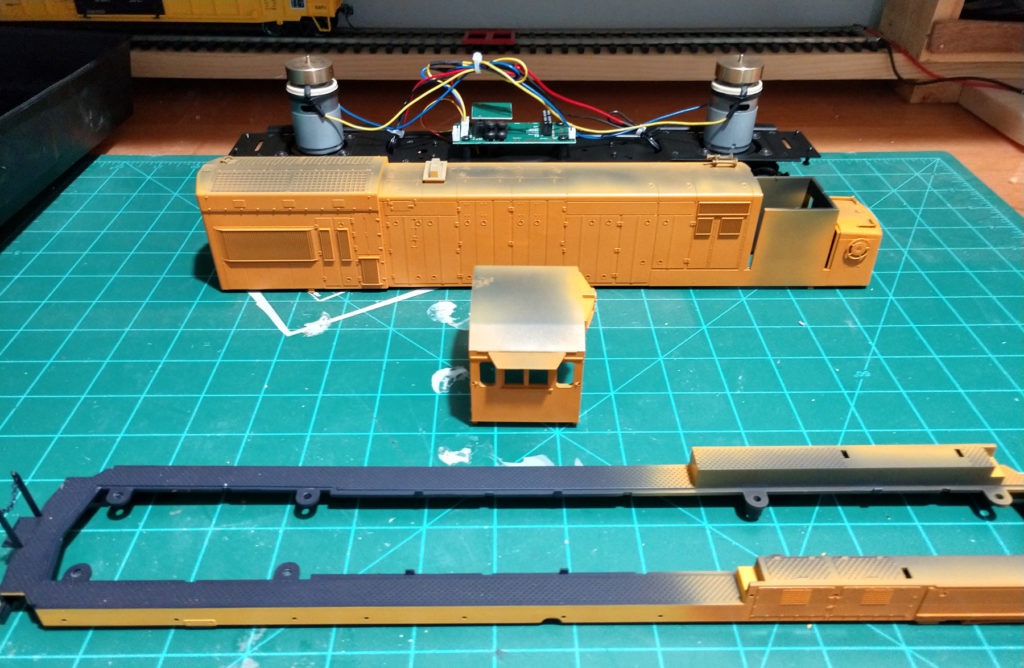 Day 3 of Build
Day three and the paint is on and ready for decals.  The black and green paint was done by hand with a brush.  The yellow was air brushed.
Polly scale, dark green F414272

Day 6 of Build
The model is painted and the decals have been applied. Only need to add number boards numbers. The decoder board has been installed. I reused the atlas speaker and LEDs. Â
Testors dull coat
Ring Rail Pro LM-3S-G decoder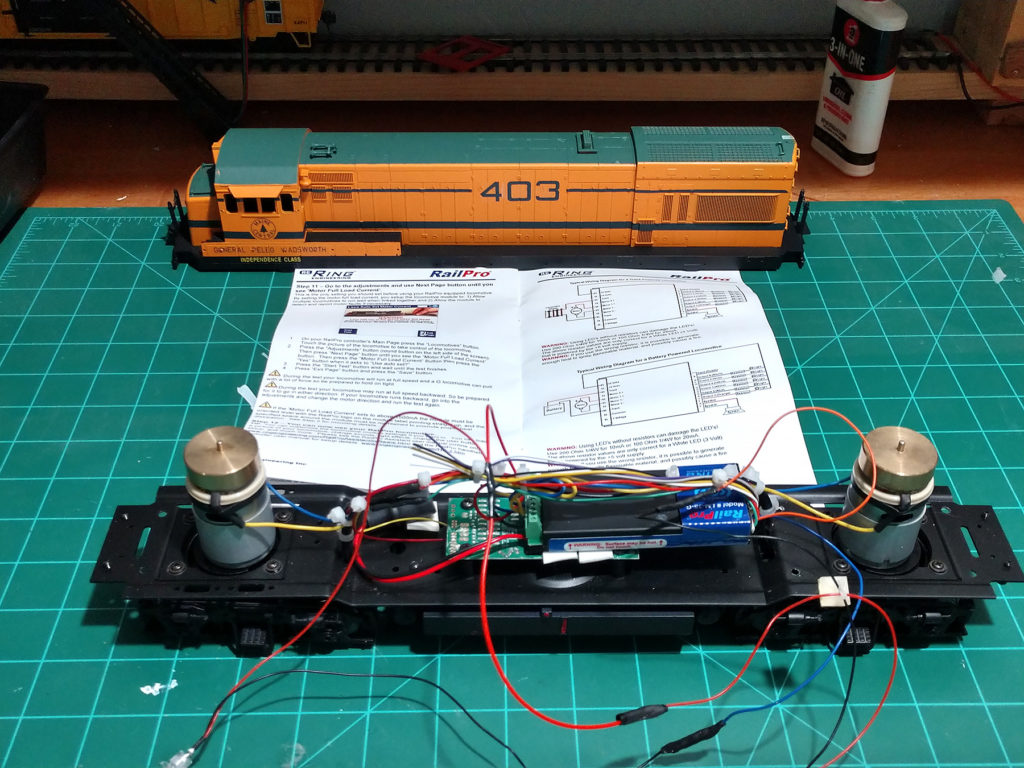 Day 7 of Build