Welcome to the O Scale Central reference area
Notice the menu above has changed while in the reference area. Site Home will take you back to the home page and regular menu as will the menu on the bottom of each page.
Most all information is in the standard PDF format. The image below shows you how the PDF header and footer work and how you can manipulate it. Simply mouse over the PDF to view the menu below.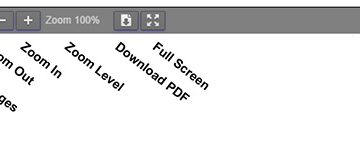 If you are able to contribute material for our resource library please contact Dan Dawdy for requirements.